TreadLogic is a locally owned and operated business started from an idea in 2020 (in the middle of a Pandemic!). We are 100% committed to providing you with the best experience when you choose our service for replacing or servicing your vehicle's tires. We truly believe this "to you" concept will provide value and convenience that is unmatched by current brick-and-mortar tire stores. Backed by over 25 years of tire knowledge and top-of-the-line equipment, you can be confident that your tire service will meet or exceed all tire industry quality standards.
About Us
My name is Eric Theis and together with my wife Jennifer, we own TREADLOGIC. I moved to Arizona from Florida in 1997 after graduating from the University of Florida. (GO GATORS!). I immediately fell in love with the desert and all the amazing natural resources this great state offers. Our family includes 2 smart, beautiful daughters and our amazing dog Charley. My wife and her extended family are all Arizona natives.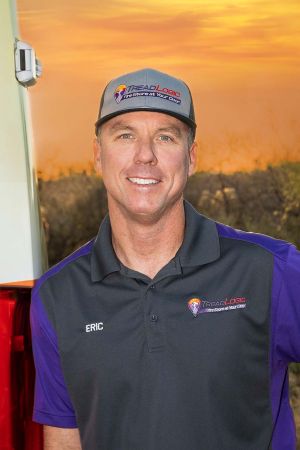 Eric
I have been a pharmacist for the past 25 years, but I have always felt the entrepreneurial urge to start my own business. I grew up in a motorsports family; my father did some amateur racing and was always tinkering with his beloved sports cars. Growing up, we attended countless sports car races and events in Florida. After graduation I soon found myself wrenching on the 1966 Mustang Coupe I purchased. I also enjoyed riding and racing my dirt bike all over the state. After starting a family, I sold the Mustang and began focusing on home improvement projects and learning how to weld. Fast forward a few years and my current project is modifying a 1990 Bronco. When I came across the Mobile Tire business model I was instantly hooked. This concept checked all the boxes for me. Working with vehicles, building a business, and providing a valuable service was right in my wheelhouse! That's how TREADLOGIC was born!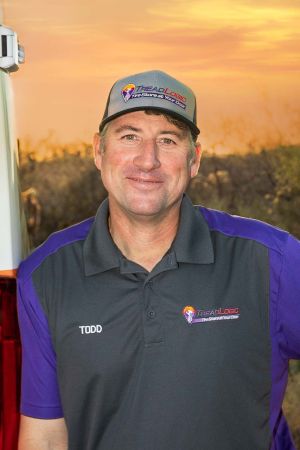 Todd
I have lived in Tucson for 30 years and graduated from CDO. I have been a Firefighter for 25 years, and love my job. Growing up my family was into all things with a motor: boats, cars, and trucks. My ongoing projects include my 1972 Ford F100 and a garage full of motorcycles. When Eric hatched this plan for a mobile tire sales and installation business I jumped in with both feet to help TreadLogic. I am a TIA-Certified Tire Technician and saving people time and helping customers with custom wheel and tire fitments are my specialty.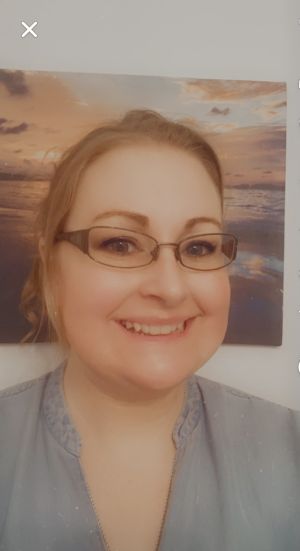 Heather
I am a native Tucsonan, born and raised. I have been in customer service management for over 15 years and enjoy making customers happy. My father was a mechanic for most of his life, so our weekends consisted of working on cars and going to races. My two brothers were always taking apart electronics and vehicles so we were always dirty. I have two beautiful and smart daughters and an amazing, loving husband, David.